Cordoba Vende no vende este artículo y no participa en ninguna negociación, venta o perfeccionamiento de operaciones. Sólo se limita a la publicación de anuncios de sus usuarios.
VENTA DE DISCOS EXTERNOS NUEVOS EN CAJA CON GARANTÍA
500GB $1150 INCLUYE 45 A 50 JUEGOS A ELECCIÓN
1TB $1550 INCLUYE 100 A 120 JUEGOS A ELECCIÓN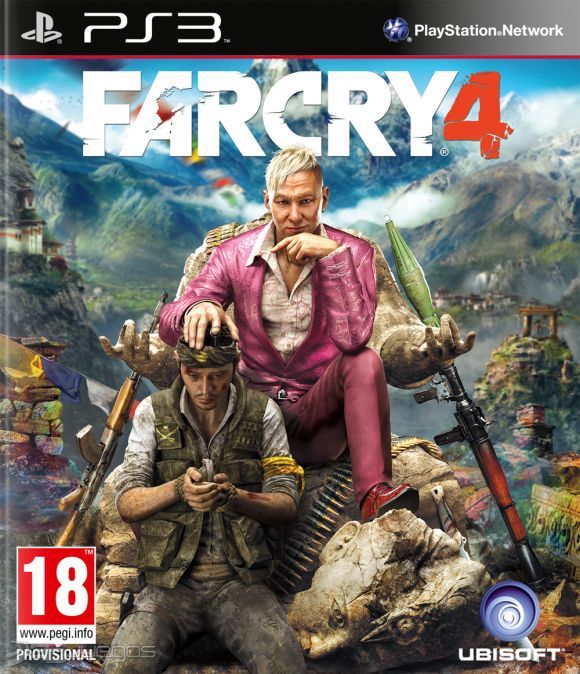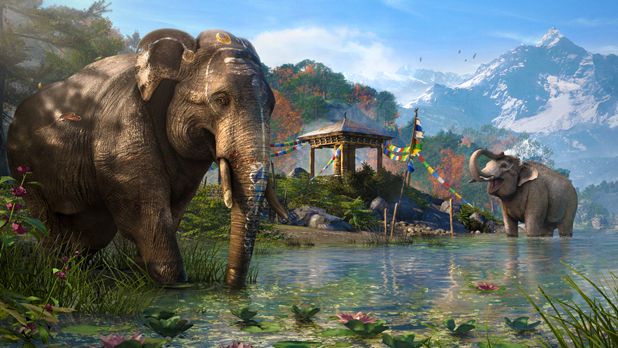 LA CANTIDAD VA A DEPENDER DE LOS JUEGOS SELECCIONADOS YA QUE ALGUNOS PESAN MAS QUE OTROS (GB)
SE REALIZA LA CARGA DE JUEGOS EN CONSOLAS Y/O DISCOS EXTERNOS
TRAE TU DISCO Y SE LO CARGA A TOPE DE JUEGOS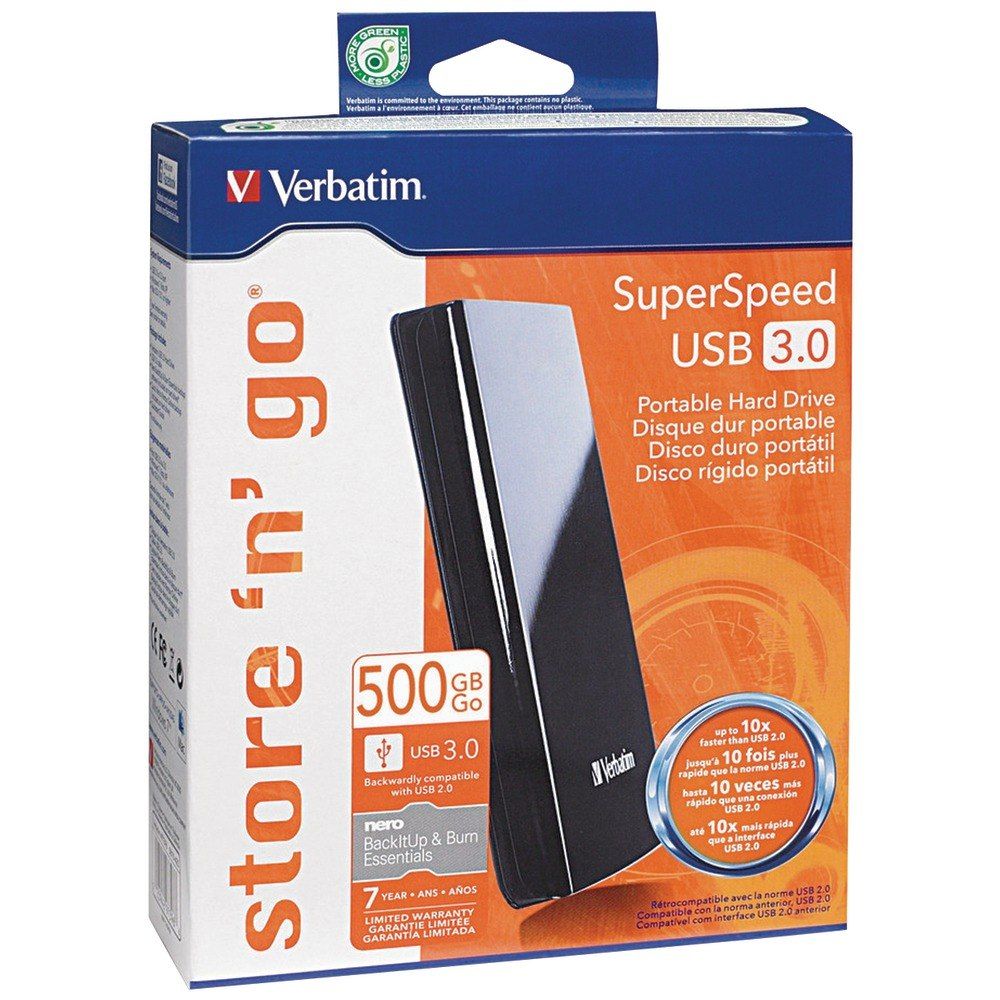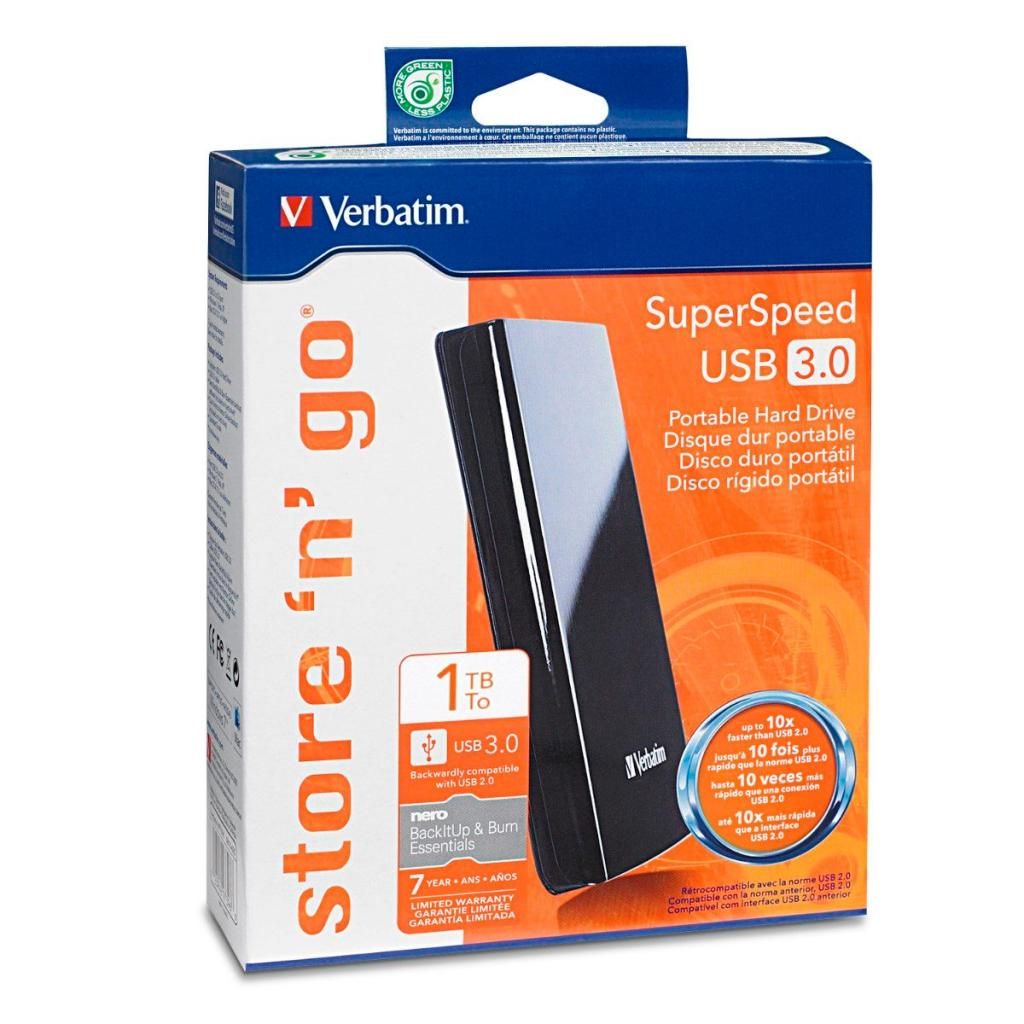 SI YA TENES TU CONSOLA FLASHEADA PODES REALIZARLE UNA ACTUALIZACIÓN AL ULTIMO FLASH DE 3.55/4.31/4.55 ETC..... A LA NUEVA 4.65
$250 
3 JUEGOS A ELECCIÓN INCLUIDOS.
SE PUEDE JUGAR A TODOS LOS TÍTULOS EXISTENTES DE PS3 CON LA NUEVA ACTUALIZACIÓN
Y 
NO CORRES RIESGO DE ACTUALIZACIÓN AL INSERTAR JUEGOS NUEVOS ORIGINALES 
SE REALIZA EL DOWNGRADE+FLASH (CONSULTAR)
ALAN
 0351-153721958
NUEVOS TITULOS 2014-2015 FUNCIONAN EN FLASH 4.55 ÚNICAMENTE
FIFA 2015  ! ! ! !
crimes sherlock holmes
NBA 2K15
FORMULA 1 2014
THE EVIL WHITIN
NATURAL DOCTRINE
ALIEN INSOLATION
PES 2015
CALL OF DUTY ADVANCE WARFARE
ASSASING CREED ROGUE
CALL OF DUTY ADVANCE WAREFARE
TORTUGAS NINJA
THE WALKING DEAD SEASON 2
MIDDLE  EARTH SHADOWN OF MORDOR
THE WOLF AMOUNG
DIGIMON ALL STAR RUMBLE
PAC-MAN AND THE GHOSTLY ADVENTURES
LEGO BATMAN 3 BEYOND GOTHAN
LEGO THE HOBBIT
WWW 2K15
BODERLANDS THE PRE-SEQUEL
JUST DANCE 2015
DESTINY
FARCRY 4
MINECRAFT
SHOUT PARK
ESCAPE DEAD ISLAND
FARCRY 4
DRAGON AGE INQUISITION
LITTLE BIG PLANET 3
ADVENTURE TOME THE SECRET OF THE NAMELESS KINGDOM 
JUST DANCE 2015
DESTINY
Entre otros nuevos mas
JUEGOS DEL AÑO 2014/2015 REQUIEREN ACTUALIZACION DE FLASH 4.55 O SUPERIOR
YARBA NINJA GAIDEN Z 2014
HANDBALL 2014
JOJOS BIZARRE ADVENTURE BATTLE
SAINTS ROW 4
BIRDS OF STEEL
FUSE
ARMY OF TWO THE DEVILS CARTER
METRO LAST NIGHT
RAYMAN ORIGINS
RESIDENT EVIL REVELATIONS
MAGUS
RISEN 3 TITAN LORDS
PLANTS VS ZOMBIES GARDEN WAREFARE
TALES OF XILLIA 2
DIABLO 3 REAPERS OF SOUL ULTIMATE
DYSNASTY WARRIOR 8 XTREME LEGENDS
FIFA 14 WORLD CUP BRAZIL

WATCH DOG

SNIPER V3

MOTOGP 14

MXGP MOTOCROSS

MINECRAFT

THE LAST OF US LEFT BEHIND

THIEF

LAS TORTUGAS NINJAS

WOLFENSTEIN THE NEW ORDER

ENEMY FRONT

GRID AUTOSPORT

SACRED 3

MURDERED SOUL SUSPECT

RAMBO THE VIDEOGAME

METAL GEAR SOLID V GROUND ZEROES

CASTLEVANIA LORD OF SHADOWN 2

TRANSFORMERS RISE OF TH DARK SPARK 2014

COMO ENTRENAR A TU DRAGON 2 INFANTIL

DARK SOULS 2

BATMAN ARKHAM ORIGINS

HANDBALL CHALLENGE 14

LEGO THE HOBBIT

LEGO MARVEL SUPER HEROES

THE AMAZING SPIDER MAN 2

BOUND BY FLAME

SOUTH PARK THE STICK OF TRUTH

PUTTY SQUAD INFANTIL MUY DIVERTIDO

WRC POWERSLIDE RALLY

BEYOND TWO SOUL

BATTLEFIELD 4

DEMON SOUL

DEAD SPACE 3

TOM CLANCYS SPLINTER CELL BLACKLIST

TOMB RAIDER

THE CURSED CRUSADE

DISNEY PIXAR TOY STORY MANIA INFANTIL

REMEMBER ME

INJUSTICE GODS AMONG

GTA 5  

FIFA 14

PES 14

SIMS 3 MASCOTAS 

GRAN TURISMO 6

SPLEEPING DOGS

PLAYSTATION ALL STAR BATTLE ROYALE

GOD OF WAR ASCENSION

INJUSTICE GODS AMONG

SPORT CHAMPION 2 KIT MOVE

FIST OF THE NORTH STAR KENS RAGE 2

GRID 2

FORMULA 1 2013

WRC 4 WORD RALLY CAR

ASSASSING CREED 4 BLACK FLAG

DIABLO 3

CALL OF DUTY GHOST JUEGASO

UFC 3 JUEGASOO

DRAGON BALL Z ULTIMATE TENKAICHI (ULTIMO QUE SALIÓ)

DRAGON BALL BATTLE OF Z

NARUTO SHIPPUDEN STORM 1 Y 2

ANGRY BIRDS VERSION STAR WARS

THE DARKNESS 2

LOS CABALLEROS DEL ZODIACO

MEDAL OF HONOR WARFIGHTER

GOLDEN AXE

NEED FOR SPEED RIVALS
PLAYSTATION MOVE:
ADIDAS MY COACH
JUST DANCE 2014
MOVE FITNESS
MOVE STREET CRICKET
JUEGOS AÑO 2013
Dark Souls Prepare To Die Edition 
SNIPER GHOST WARRIOR 2 YA PARCHEADO
Lollipop chainsaw 
CRYSIS 3 
DRAGON DOGMA
CAPITAN AMERICA
MONKEY ISLAND
XCOM ENEMY 
DEVIL MAY CRY 5
RESIDENT EVIL OPERATION RACNON 
GOD OF WAR ASCENSION
ASSASSINS CREED 3
DOOM COLECTION 3 EN 1
METAL GEAR SOLID RISING REVENGE
PES 2013
FIFA 2013
RISEN 2
RESIDENT EVIL 6  
CALL OF DUTY MODERN WAREFARE 3
WRC 3 (RALLY)
CALL OF DUTY BLACK OPS 2 NUEVO
WWE 13
WWE 13 (LUCHA LIBRE)
DISHONRED
LITTLE BIG PLANET KARTING
TRANSFORMERS LA CAIDA DE CYBERTRON NUEVO
ALICE  MADNNES RETURNS
ACE COMBAT ASSAULT HORIZONT
BATTLEFIELD 3
BINARI DOMAIN JUEGASOO EN 3RA PERSONA SHOOTER
BATMAN ARKAN CITY
BRINK
CALL OF JUAREZ THE CARTEL
Driver 3 san Francisco
DIRT 3
DIRT SHUTDOWN 4
FACEBREAKER
CALL OF JUAREZ
FIFA 2012
FINAL FANTASY XII 2
FINAL FANTASY XIII
GOD OF WAR GHOST OF SPARTA
GOD OF WAR CHAINS OF OLYMPUS
GRAND SLAM TENNIS 2 (COMPATIBLE CON MOVE TMB O JOYSTICK COMUN)
LEGO PIRATAS DE LOS CARIBES
LEGO INDIANA JONES 2
LEGO HARRY POTTER
LEGO BATMAN
LEGO STARS WARS 3
NBA 2K12
NEED FOR SPEED THE RUN
NEVER DEAD
NINJA GAIDEN 3
NO MORE HEROES HEROES PARADISE
MAXPAYNE 3 JUEGASO IMPERDIBLEE!!!
SOUL SCALIBUR 4
THE GOD FATHER 2
TIGER WOODS PGA TOUR 2013
PORTAL 2
SNIPER ELITE V2 (MUY BUENO )
SNIPER GHOST WARRIOR
RISE OF THE ARGONAUTS
SUMMER STARTS 2012 (TIPO OLIMPIADAS)
SONIC GENERATION 2012
TRANSFORMERS DARK OF MOON (JUEGO IMPERDIBLE)
The Darkness II
The house of the dead
TIGER WOODS PGA GOLF 2012
Uncharted 3 (TOTALMENTE EN ESPAÑOL)
LISTADO  COMPLETO
 
007 QUANTUM OF SOLACE
 
AFRO SAMURAI   
Apache air assault
ASSASIN CREED 1
ASSASIN CREED 2
ASSASIN CREED 3 BROTHERLAND
ALIENS VS PREDATOR
ALONE IN THE DARK INFERNO
AVATAR THE GAME
ARMY OF TWO
ARMY OF TWO THE 40 DAYS
BATMANARKHAM CITY
BATTLEFIELD BAD COMPANY 1
BATTLEFIELD BAD COMPANY 2
BATTLEVS CHESS
BEOWULF THE GAME
Bioshock 2
Blacksite area 51
BODERLAND`S
BRUTAL LEGEND
BULLESTOM
BLAZING ANGELS 2
BLUR
BROTHERS IN ARMS HELL HIGWAY
 
CASTLEVANIA LORDS OF SHADOW
CALL OF DUTY 5 WOLD AT WAR
CALLL OF DUTTY 4 MODERN WAREFARE
CALL OF DUTTY 5 MODERN WAREFARE 2
CALL OF DUTTY BLACK OPS
CALL OF DUTY 3
CRYSIS 2
CSI JUEGO DE LA SERIE IMPERDIBLE
COMO ENTRENAR A TU DRAGON- INFANTIL
CONNAN EL INMORTAL JUEGO DE LA SERIE

 
DANTES INFERNO
DEAD TO RIGHTS
DARK KINDOM
DARKSIDERS
DEAD SPACE
DEAD SPACE 2
DEAD RISING 2
Donde viven los monstrous – infantil
DRAGON BALL RAGING BLAST 1
DRAGON BALL RAGING BLAST 2
DRAGON BALL Z BURST LIMIT
Dragon Age 2
DIRT 1
DIRT 2
DUKE NUKEM 3D FOREVER
DONDE VIVEN LOS MONSTRUOS INFANTIL
 
Eat lead
ENEMYTERRITORYQUAKE WAR
ENSLAVED Odyssey.To.The.West



FARCRY 2
Ferrari Challenge
FRACTURE
FIFA 2011
FULL AUTO 2 BATTLELINES
F1 2010
FIGHT NIGHT CHAMPION
FUTURISMA EXELENTEE
FUEL
FIFA STREET 3
FEAR 2
FALL OUT 3 GAME OF THE YEAR
FIGHT NIGHT ROUND 4


GRAN TURISMO 5
GENGI
GOD OF WAR 3
GTA 4

GTA 4 EPISODES FROM LIBERTY CITY
GOD OF WAR 3 ESPAÑOL
GOD OF WAR COLECTION
GHOST RECOM
G- FORCE
 
HARRY POTER ANDTH HALF-BLOOD
Hasbro interactive
HALF-LIFE THE ORANGE BOX
HEAVY RAIN
HEROES OVER EUROPE
HUNTED THE DEMONS
Heratdefense force
HOMEFRONT
HYPERDIMENTION NEPTUNIA
HARRY POTTER Y LA RDEN DEL FENIX
HUSTLE KINGS.PSN



 
INFAMOUS 1
INFAMOUS 2
ICE AGE 3 DAWN OF THE DINOSAURS


JAMES BOND BLOOD STONE
JUST CAUSE 2
JURASSIC THE HUNTED
JOE DANGER


KILLZONE 3
KANE AND LYNCH DEAD MAN
 
LAS AVENTURAS DE ARAGON
L.A NOIRE
LEGENDARY
LOS SIMS 3
LOST PLANET 1
LOST PLANET 2
LITTLE BIG PLANET 2
LITTLE BIG PLANET GOTY 1
LOS 4 FANTASTICOS Y SILVER SURFER

 

MADAGASCARKART
MAN VS WILD
MADDEN NFL 11
MAFIA 2
MARVEL VS CAPCOM 3
MEDAL OF HONOR 2010 LIMITED EDITION
Medal of honor airborne
METAL GEAR 4
MORTAL KOMBAT 9
MOTO GP 10/11
MOTORSTORM APOCALYPSE
MOTORSTORM 1
MONOPOLY
Mortal kombat vs dc universe
MIRROR EDGE
 MEGAMIND INFANTIL
MMA EASPORT
MX  VS ATV UNTAMED
 
NASCAR 2011
NASCAR 08
Nba elite 2011
NBA 2K11
NBA JAM
Nba balers chosen one
NEED FOR SPEED SHIFT 1
NEED FOR SPEED SHIFT 2
Need for speed undercover
Need for speed hot persuiT
NEED FOR SPEED CARBON
NIER
NINJA GAIDEN 2
 
OVERLOAD 2

PES 2011
PES 2012
PES 2013
PRINCE OF PERSIA TRILOGY
prince of persia The Forgotten Sands
PROTOTYPE
PLANET 51 INFANTIL

 
QUAMTUM THEORY
RATCHED AND CLANK IN TIME
RATCHED AND CLANK FUTURE
RAPALA PRO FISHING 2010 (JUEGO DE PESCA)
RANGO
RESIDENT EVIL 5 MOVE EDITION GOLD
RESISTANCE 1
RESISTANCE 2
RESISTANCE FALL OF MAN
RED FACTION BATTLEGROUNDS
RED FACTION BATTLEGROUND
RUGBYLEAGUE LIVE
RISE OF THE ARGONAUTS

 
Sega superstarts tennis
Sbk X
Sbk 2011
Socom 4 navy seals
Surfs up
SOUL SCALIBUR 4
Shaun white snowboarding
SILEN HILL HOMECOMING
SPIDERMAN SHATTERED DIMENSIONS
SINGULARITY
SUPERBIKE OORLD CHAMPIONSHIP
Star Wars The Force Unleashed 2
STUNTMAN IGNITION
Skate 3
SUPER STREET FIGHTER 4
SONIC GENERATION
SAW 2
STORMRISE JUEGO DE ACCION DISPAROS EN 3RA PERSONA
 
 
TEKKEN
TEST DRIVE 5 UNLIMITED
TRANSFORMER WAR FOR CYBERTRON
THE WAY OF THE SAMURAI
THE HISTORY CHANNEL G. BATTLES MEDIEVAL
TOMB RAIDER TRILOGY
TUROK
Tom Clancys Hawx 2
TRANSFORMERS DARK OF MOON
THE CROINCLES OF RIDDICK
Tornado outbreak- infantile
TIME SHIFT
TONY HAWKS PROJECT 8
TOY STORY 3
TOM CLANCYS END WAR
THE INCREDIBLE HULK
TRON.EVOLUTION
TRIVIAL PERSUIT

 

UNCHARTED 1
UNCHARTED 2
UNREAL TOURNAMENT 3

Vampire rain
VANQUISH
VIKING
VIRTUAL FIGHTER 5
Virtual Tennis 4
WACHMEN
WARRIORS LEGEND OF TROY 
WET 
Worl rally championship
WILLIAMS PINBALL
WWE LUCHA LIBRE
Wwe allstarts
Wwe legend of wrestlemania
Wwe Smack Down VS Raw 2011
 
X-MEN ORIGINS
  

PLAYSTATION MOVE:
 
KILLZONE 3
RESIDENT EVIL 5 Y 6 GOLD EDITION
THE FIGHT
THE SHOOT
TOP SPÌN 4
TIME CRISIS
RAKETS SPORTS
SPORT CHAMPION 1 Y 2
 
JUEGOS MUSICALES:
 
GUITAR HERO METALICA
PATITO FEO SING MICROFONOS
ROCKBAND 1
ROCKBAND 2
ROCKBAND 3
BAND HERO
SINGSTAR LATINO MICROFONOS NECESARIOS
GUITAR HERO GREATEST HITS
GUITAR HERO 3 LEGEND OF ROCK
ROCK BAND THE BEATTLES
GUITAR HERO WORLD TOUR
GREEN DAY ROCK BAND
 
NUEVOS  AÑO 2011

RUGBY WORLD CUP 2011
VIN DIESEL WHEELMAN
VIRTUAL TENNIS 2009
CALL OF DUTY 3 VERSION ANTERIOR DE PS2 LLEVADA AL HD !
THE GODFATHER
THE GODFATHER 2
NEED FOR SPEED PRO STREETH
LOST VIA DOMUS
PROTOTYPE
NBA LIVE 2009
PURE
TIGER WOODS PGA TOURS 2010
SEGA RALLY
RIO INFANTIL JUEGO DE LA PELICULA
MINI NINJAS
RIO INFANTIL (JUEGO DE LA PELICULA)
FACEBREAKER
JERICHO (ACCION GUERRA)
BLACKSITE (DISPAROS)
KANE AND LINCH 2
KILLZONE 2
UFC 2009
UFC 2010
 Bioschok 1 y 2
Guitar_Hero_Warriors_of_Rock_USA_JB_PS3-MOVE
God of war collection
Fear 1
Naughty bear infantil